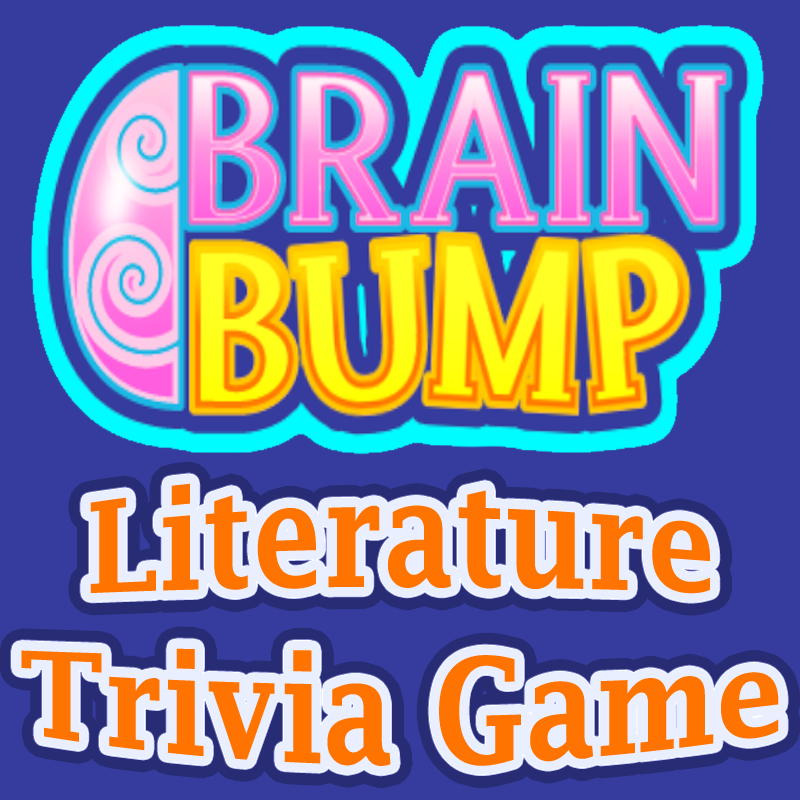 Follow Us: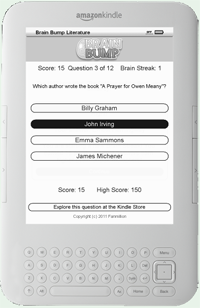 Think you know a lot about books? Test your knowledge with this simple, fun trivia game built exclusively for the Kindle Active Content platform.
Brain Bump Literature Edition:
Easy to Learn, Easy to Play!


New in version 1.1, 1000+ questions....from Tolstoy to Twillight, Huckleberry Finn to Hemingway


Tests your knowledge, but reveals the answer if you guess incorrectly...


Best of all, if you come across a title you have always wanted to read, simply choose to explore the question at the Kindle store. There you automatically get that title with a fast and easy download!
Now Available
Enjoy fast wireless delivery of this Kindle game! Get the newest version of Brain Bump Literature Edition from Amazon today for only $0.99 and start challenging your knowledge of literature today.
Need a Kindle?
Buy a Kindle 3G Wireless Reading Device, Free 3G + Wi-Fi, 3G Works Globally, Graphite, 6
Who the Heck is Fanmillion?

Learn more about the company behind the game!